Published March 29, 2015
/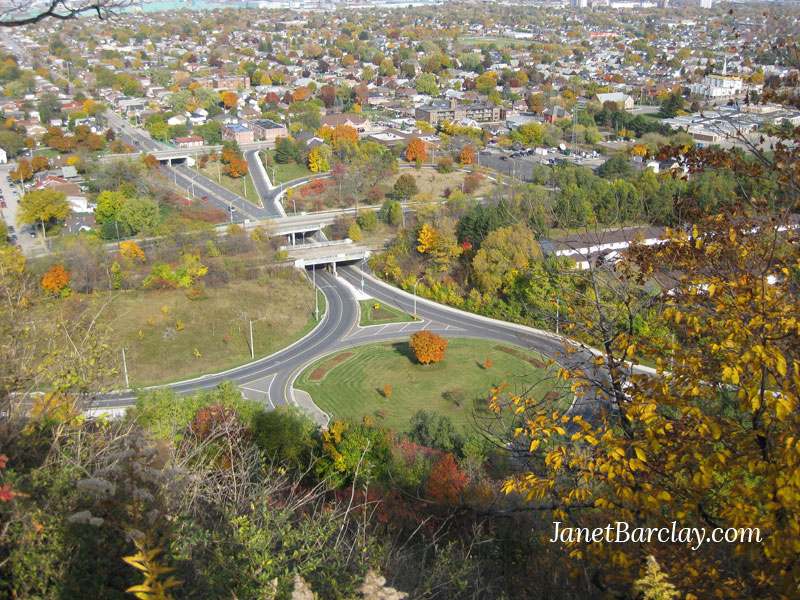 This page may contain links to Amazon.com or other sites from which I may receive commission on purchases you make after clicking on such links. Read my full Disclosure Policy
I've been living in Hamilton for over 25 years now. That's less than half my life, but longer than I've lived anywhere else. In fact, I've lived in my current home longer than any of my previous residences!
When I first moved here, Scott used to quiz me by naming places and having me tell him how I would get there. I did pretty well. This is an easy city to get around, after all, once you understand how the one-way streets work (or it was, until they started making stretches of some of them two-way).
A few weeks ago, I discovered a brand new copy of the Hamilton Book of Everything on my bookcase. I have no recollection of where it came from, but I knew it was something I'd like, because I enjoy trivia in general and have a particular interest in the origins of street names. I'd already read a few books about local history, including Mountain Memories: A Pictorial History of the Hamilton Mountain, Hamilton: A Panorama of our Past, and Brian Henley's Hamilton: Our Lives and Times, and looked forward to supplementing what I'd already learned with more facts and figures about my adopted home.
I found it very informative, with sections on the history,  slang, urban geography, weather, economy, culture, people, politics, and other aspects of Canada's 9th largest city. It was also fun to read about places and events I already know about, and to discover others I should check out some day. How often do we play tourist in our own city? And of course I loved the Top Five Lists found throughout the book!
References to Hamilton writers and literature opened my eyes to future reading possibilities I'd never even considered (or heard of, in most cases):
This in turn reminded me that I've been wanting to read Brown Dwarf and other titles by K.D. Miller, to whom I'm related by marriage, although we've never met.
I can almost see this becoming a reading challenge for a future year: to read one book per month written by a Hamilton author or about a specific topic related to Hamilton. It's one thing to read historical overviews and another to learn the details about specific events.
If you think you know Hamilton, name the part of the city shown in the above photo!